As homeowners in Michigan seek to enhance the curb appeal and functionality of their homes, staying updated on the latest garage door innovations and trends becomes essential. In this blog post, we explore the top garage door trends in Michigan, taking into consideration our region's climate, architectural styles, and technological improvements.
1. Insulated Garage Doors for Resilience to Michigan's Extreme Weather
With Michigan's cold winters and fluctuating weather conditions, replacing uninsulated garage doors with an insulated garage door is a key trend. Insulated garage doors offer excellent thermal efficiency, helping to maintain comfortable temperatures inside the garage and reduce energy costs. You can save up to 20% on your annual energy bill just by installing an insulated garage door.
2. Traditional and Carriage House Style Garage Doors
Michigan's architectural landscape is adorned with traditional and historic homes. Garage doors that complement these styles are highly sought after. Traditional and carriage house style doors, featuring elegant panel designs and decorative hardware, add a touch of charm and character to any home. These styles often include window options that enhance natural light and aesthetics.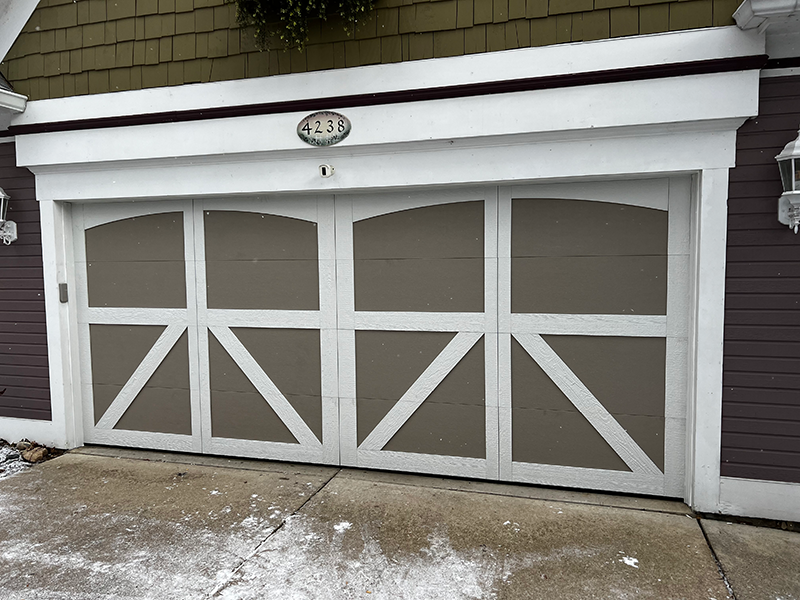 3. Wood-Grain Garage Door Finishes
While the appeal of real wood is undeniable, the maintenance can be expensive and difficult in Michigan's climate. Faux woodgrain finishes made from composite or steel offer a practical alternative, providing the warmth and beauty of wood without the upkeep. These finishes are available in a variety of colors and grain patterns, allowing homeowners to achieve a customized look.
4. Smart Technology Integration for Convenience and Security
The ability to operate and monitor garage doors remotely via smartphone apps, integrate with home automation systems, and receive real-time alerts about door status provides peace of mind and enhanced control. Smart garage door controls can be added to your existing garage door openers.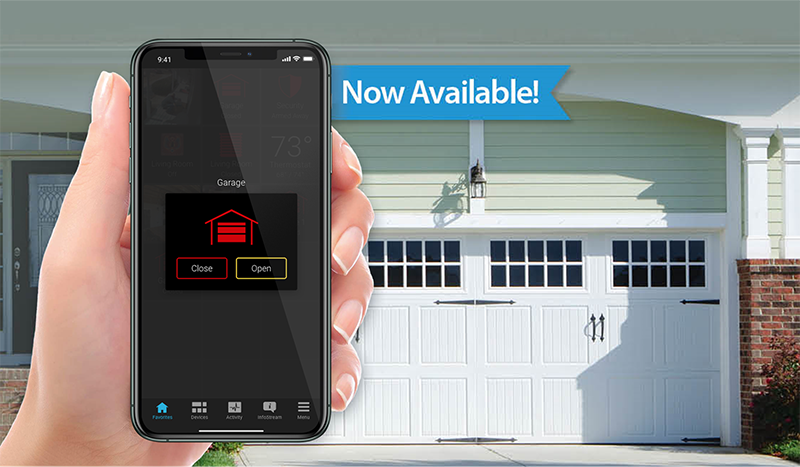 5. Garage Door Openers with Battery Backups
In Michigan, where power outages can occur frequently due to severe weather conditions, having a battery backup for your garage door opener offers several important benefits. A battery backup ensures that you can still operate your garage door even when the power is out. This means you won't be stranded outside or unable to access your vehicle during an outage. You can continue to use your garage door as usual, providing convenience and peace of mind.
Trust On Track Garage Door
Keeping up with the latest garage door trends allows Michigan homeowners to make informed decisions when selecting a new garage door or upgrading your existing garage door and opener. By embracing insulation, durability, style, and smart features, they can enhance their home's curb appeal, energy efficiency, and security. At On Track Garage Door, we always ensure homeowners like you find the perfect solution that meets your needs and withstands the demands of Michigan's climate.